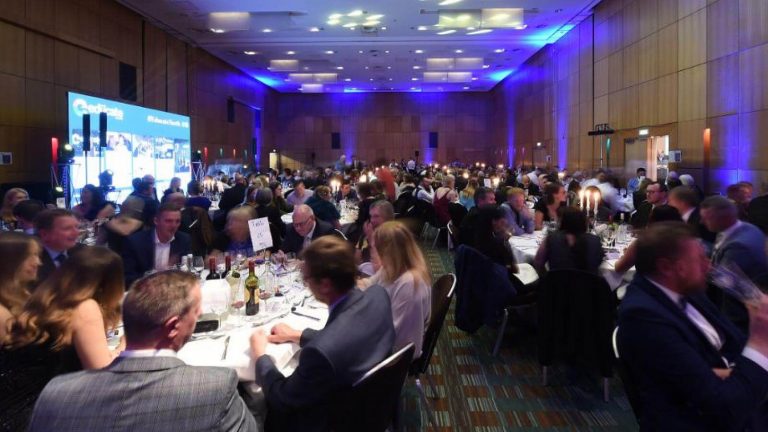 A record turnout of over 400 people filled the Hilton on Deansgate in Manchester last night to celebrate the region's education sector at the Educate North Awards.
Academics, leaders, students, executives and business people from across the North and indeed the UK made it an occasion to remember as a total of 23 awards were handed out, with the quality of entries so competitive that a further three Highly Commended prizes were awarded.
Delivered in association with RM Productions, Don't Panic Events and Prolific North, the top prize of University of the Year went for the second successive year to Newcastle University.
The Lifetime Achievement Award, meanwhile, was awarded to Canon Professor Tim Wheeler, who is retiring this year after more than two decades as Vice Chancellor of the University of Chester.
Entries had seen a significant hike this year, helped by a major radio campaign carried by event partners Smooth Radio North West, Smooth North East and Heart Yorkshire following a tie-up with parent company Communicorp UK and The Ministry of Results.
Proceedings were hosted by former BBC North West political editor Jim Hancock and got underway in inspirational fashion with a keynote address from entrepreneurial academic Professor Tony Young, a leading Urology Surgeon and the National Clinical Lead for Innovation at NHS England.
And that proved the perfect introduction for the students from the universities of Durham, Huddersfield and Central Lancashire to make their live three-minute pitch for the University Entrepreneurs' Grant. The £1,000 award – as decided by the audience – eventually went to Dave Clayton from the University of Central Lancashire for his fascinating business idea Wot wud u do?
Our warm thanks to category sponsors partners Huawei, Communicorp UK, Heart Yorkshire, Smooth Radio North West, Smooth North East , Heart Yorkshire and Protocol Education. A special raffle also raised hundreds of pounds for our chosen charity, Variety, the children's charity.
And our heartfelt appreciation once again to Dr John Kennedy CBE, Patron of the Educate North Awards and sponsor of the pre-dinner reception.
To read the full article, go to the Prolific North blog post.